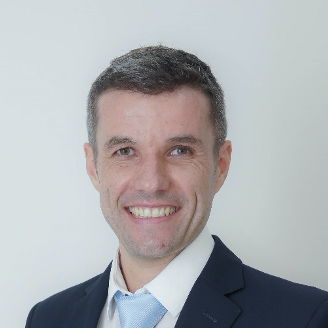 Luc Scheffer
Director – RR@NTU Corporate Laboratory Chief of Manufacturing Technology, Rolls-Royce
Luc Scheffer is the Director of the Corporate Laboratory, a strategic partnership between Rolls-Royce and Nanyang Technological University employing 140 researchers across Digital Themes (Electrification, IOT, Data Science, Manufacturing and Repair Technologies).
He is also the Chief of Manufacturing Technology, leveraging the academic and public-private partnership ecosystem to deliver significant benefits through bridging several Industry 4.0 principles (Cybersecurity, 3D printing, Distributed Supply Chain).
Previously, Luc worked at A*STAR (Agency for Science, Technology and Research) managing projects with members of the Advanced Remanufacturing and Technology Centre, and drove the construct of the Smart Manufacturing Programme with Rolls-Royce.
He has a Master of Engineering from the National Engineering School of Metz, France.