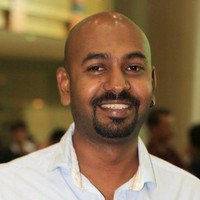 THIBAGAR DORAISAMY
Commercial & Strategy, Malaysia Airlines
Thibagar Doraisamy, equipped with more than 20 years of extensive experience in the Aviation ecosystem, involved in operations, start-up to transformation, developing a long-term strategy, and turn around plans. He is currently leading the Commercial & Strategy of MAB Engineering MRO with Malaysia Airlines.
He held various management positions with the skill to develop high performance and an agile team able to achieve organizational visions. Has extensive experience dealing with various internal and external stakeholders, regulatory, corporate hierarchy, OEM & suppliers.
He is a believer in people hence continuously developing team and empowering leaders for the future of the industry. More importantly, he is a passionate, focused, and grounded leader.